Hidden truths of Passover
Hidden Foundational Truths in Passover (Pessach)
Exodus 12,
This month is the first month of the year! It is the Hebrew month called Nissan.
This is Nissan 14. This evening, at sunset, we celebrate the Evening of Pessach (Erev Pessach) and the 7 days following, called the Feast of Unleavened Bread.
Arduous preparation for Passover starts weeks before the feast because we are instructed to have no leaven in our homes! Everything needs scrupulously examined and cleaned.
It is a huge inconvenience and hard work, since, for 14 days beforehand, you need to stop bringing into your house a wide range of food.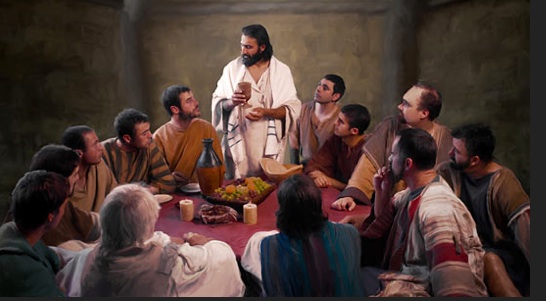 Supermarkets stop selling some of our favorite foods; you would be surprised to know just how much food contains leaven.
You walk into the supermarket and certain ranges of foods are completely covered up. This continues right through the full week of Unleavened Bread following Passover.
Why this deliberate and stringent focus on leaven?….Leaven symbolizes sin, 1 Corinthians 5:8
"Therefore let us keep the feast, not with old leaven, neither with the leaven of malice and wickedness; but with the unleavened bread of sincerity and truth."
We must rid ourselves of all sin.
This annual Jewish re-enactment of getting rid of all leaven has brought us a well-learned understanding that sin needs to be removed.
The once-a-year breaking the cycle of leaven (sin), throughout the thousands of years past, is such a necessary understanding in the Jewish mind.
For believers in Yeshua, this is a daily awareness and a daily thankfulness to Him for dealing with sin on our behalf. It's our responsibility then to be aware of keeping ourselves clean.
Leviticus 11:44
"For I am the LORD your God. Consecrate yourselves therefore, and be holy, for I am Holy."Leviticus 11:44
1 Peter 1:16
2 Corinthians 7:1
…perfect holiness through the fear of God
God gives us visual aids.
If I teach you a truth and show you a picture, you have a much better chance of remembering.
If you act out the truth in a play, you have a thousand times better chance to remember, And, if you act it out every year a million times, you quite simply don't forget!
When I teach on-site in Israel and you take photos of my visual aids, you get home, look at the pictures, and the teaching will come back to your memory.
Each of the tribes of Israel has a symbol – a picture – a visual aid.
God was so intent that we get a clear, visual picture of this truth. He determined that a violator of the truth was cut off from his people – no inheritance in the land – which means no participation in temple worship, sacrifices etc. that's how serious He is about sin!
Exodus 12:19
"Seven days shall there be no leaven found in your houses: for whosoever eats that which is leavened, even that soul shall be cut off from the congregation of Israel, whether he be a stranger, or born in the land."