The Almond trees are blossoming in Israel
The almond tree is blossoming.
The almond his Hebrew means, to be alert, eager and ready. It is always the first tree to blossom in the spring, and now all over Israel, it is a symbol of resurrection life after the winter.
The lampstand with seven branches has Almond buds and flowers on it. The seven branches of the Lampstand represent the seven spirits of God.
The Spirit of the Lord will rest on him—
The Spirit of wisdom and of understanding,
the Spirit of counsel and of might,
The Spirit of the knowledge and fear of the Lord—
3 and he will delight in fear of the Lord.
Isaiah 11:2-3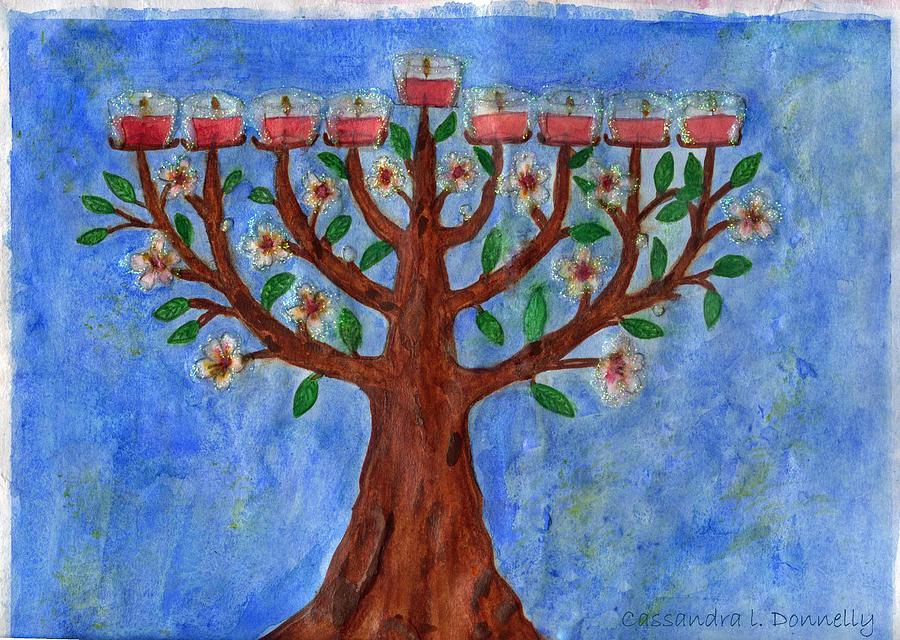 We light up the world with the light of God when we are alert, eager and ready, and waiting for the Spirit,
Paul, the apostle, said to "earnestly desire the spiritual gifts, especially that you may prophesy".
The word "Earnestly" is the same word for Almond, so to be the first, to be before all the other trees that blossom, is how to connect to the Spirit of God.